Come and See
"The next day John again was standing with two of his disciples, and as he watched Jesus go by, he exclaimed, 'Look, here is the Lamb of God!' The two disciples heard him say this and they followed Jesus. When Jesus turned and saw them following, he said to them, 'What are you looking for?' They said to him, 'Rabbi' (which translated means Teacher), 'where are you staying?' He said to them, 'Come and see.' They came and saw and they remained with him that day." John 1:35-39
The first disciples knew that there was something special about this Jesus, something which they could not define right away, but which they knew was what they were ultimately looking for. These disciples had to find the truth about Jesus for themselves and the only way that they could do so was to come and see.
Every person has been given a vocation by God, which is just the particular role in God's Providence that each one of us has been given for the benefit of ourselves and of the world we live in. For those who think that they have a vocation to the religious life, it is essential that they find out more about the particular kind of religious life they may possibly have a call to. It is essential that they explore just what it is that is attracting them to that life. It is essential that they "come and see."

Capuchin Franciscans are priests and brothers who have been chosen to follow the poor Christ as did their brother, St. Francis of Assisi. Inspired by the Good News of the Gospels, they first seek to encounter Jesus Christ in a personal and intimate relationship through a life of prayer, fraternity and ministry. In this experience Capuchin Franciscans are called to share Christ's love with their brothers and all they are privileged to serve.
To read more about St. Francis of Assisi and his way of living the Gospel life, please click on the links below. http://www.capuchin.org/about/history/st_francis
http://www.capuchin.org/about/history/capuchin_franciscans
To read more about the Capuchin saints who have followed in the way of St. Francis, please click here. http://www.capuchin.org/about/history/saints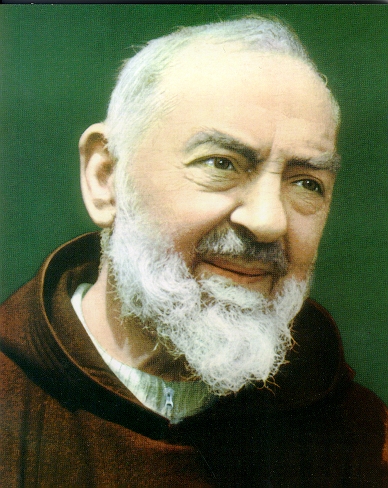 If you feel God may be calling you to follow Him as a Capuchin Franciscan and would like to learn more about us, we invite you to speak with us about possibly attending a discernment weekend. These discernment weekends are held five times throughout the year, in New York and in New England, and will give you an opportunity to meet with other men who are walking this journey of faith, to talk with our Capuchin brothers and to hear about their own vocation experiences. In other words, to "come and see". If you are a Catholic man between the ages of 18 and 40, we invite you to consider joining us.
We offer a special discernment program for high school students who may be thinking of a call to be a religious priest or brother. For more information, please click here. http://publishing.capuchin.org/Page Content Documents/High School Student Discernment program.pdf
________________________________________________________________________________________________________________________________________________
For more information on the Capuchins and on discernment, please explore this web site. If you are interested in talking to us about your possible call, please contact Fr. Marvin Bearis, O.F.M., Cap., Director of Vocation MInistry. Fr. Marvin can be reached at 203-382-4513; or at frmarvinofmcap@gmail.com; or at Blessed Solanus Casey Residence, 123 Nancy Drive, Bridgeport, CT 06604.
There is no cost and nothing to lose....you can only gain in the love and knowledge of Jesus and Francis.